By Donna Huffaker Evans
Nothing sours me more than paying a buck for a lemon at the grocery store.

This is Southern California, where, since I moved here in '96, I've fancied myself a citrus liberator. Always keeping an eye out for overgrown grapefruit trees or low-hanging lemons.  In Burbank, if I needed an orange, I pulled it from our tree. If my cocktail demanded a garnish, I reached over the fence and helped myself to the north side of the neighbor's lemon-lime hybrid. Eventually I plucked clean the portion I could reach, so there was only one thing to do: buy a picker and gather from the top.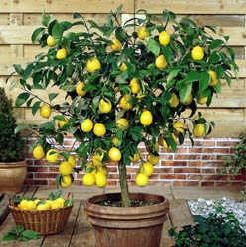 By the time it took a circus maneuver to retrieve any more, I shifted to plan C: the U.S. Bank on Olive Avenue. Rows of trees, loaded with lemons, some so ripe they'd fall into the bag with only a nudge.
I loved everything about my citrus liberation – especially the dirt. It was authentic. The last thing I want is to stand in some pristine grocery store aisle surrounded by fruit that's been sanitized for my protection. And add to my annoyance the exorbitant price of $1 per lemon.
"What are you going to do once we're downtown,'' my husband asked, as I brushed chunks of dirt from Burbank's last plundered pickings. 
I have to admit, he'd stumped me.
We have lived in our Arts District loft for a month now, and while the neighborhood is rich with murals, poetry, eateries, film shoots and myriad architectural gems, it's woefully devoid of citrus trees. Magnolia, jacaranda, crepe myrtle trees a plenty, but nary a fruit in sight.
The farmers' markets, right? There's a Certified Farmers Market at City Hall on Thursdays from 10 a.m. to 2 p.m. and one on the Bank of America Plaza Fridays from 10 a.m. to 2 p.m. Well, as an editor for Patch, I work from home about half the week, the other half in the community I cover. I kept thinking with a four-hour window, I could plan my day to hop on the A Dash trekking west, collect my organic bounty, and return in plenty of time to post another few stories.
Inevitably, my police scanner will squeal and by the time I return, the vendors are long gone.
But that's how I found Grand Central Market.
A Downtown institution since 1917, Grand Central Market is like a progressive party in a multi-ethnic neighborhood. You can grab a taco after getting a Chinese massage across from the Pupuseria , buy gobs of low-priced produce to go with your red snapper filet, and pick up a prescription, all while waiting for your photo to print on a T-shirt in the basement.
 
That's convenience.
As I perused the different pockets of produce, I noticed that none offered organic testimonials, but all looked like they might have come from someone's back yard. The lemons weren't glinting beneath the lights, and they were priced right: 89 cents a pound. Of the pile I picked through, six were sprinkled with dirt.
Perfect. 


"Downtown Dishing" is presented by http://www.LoftLivingLA.com